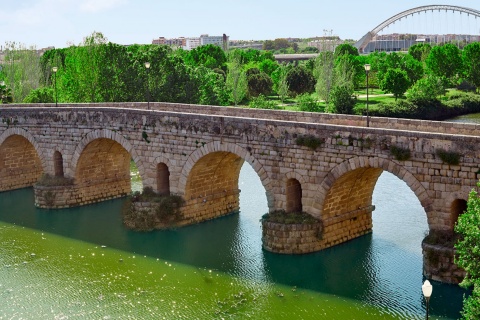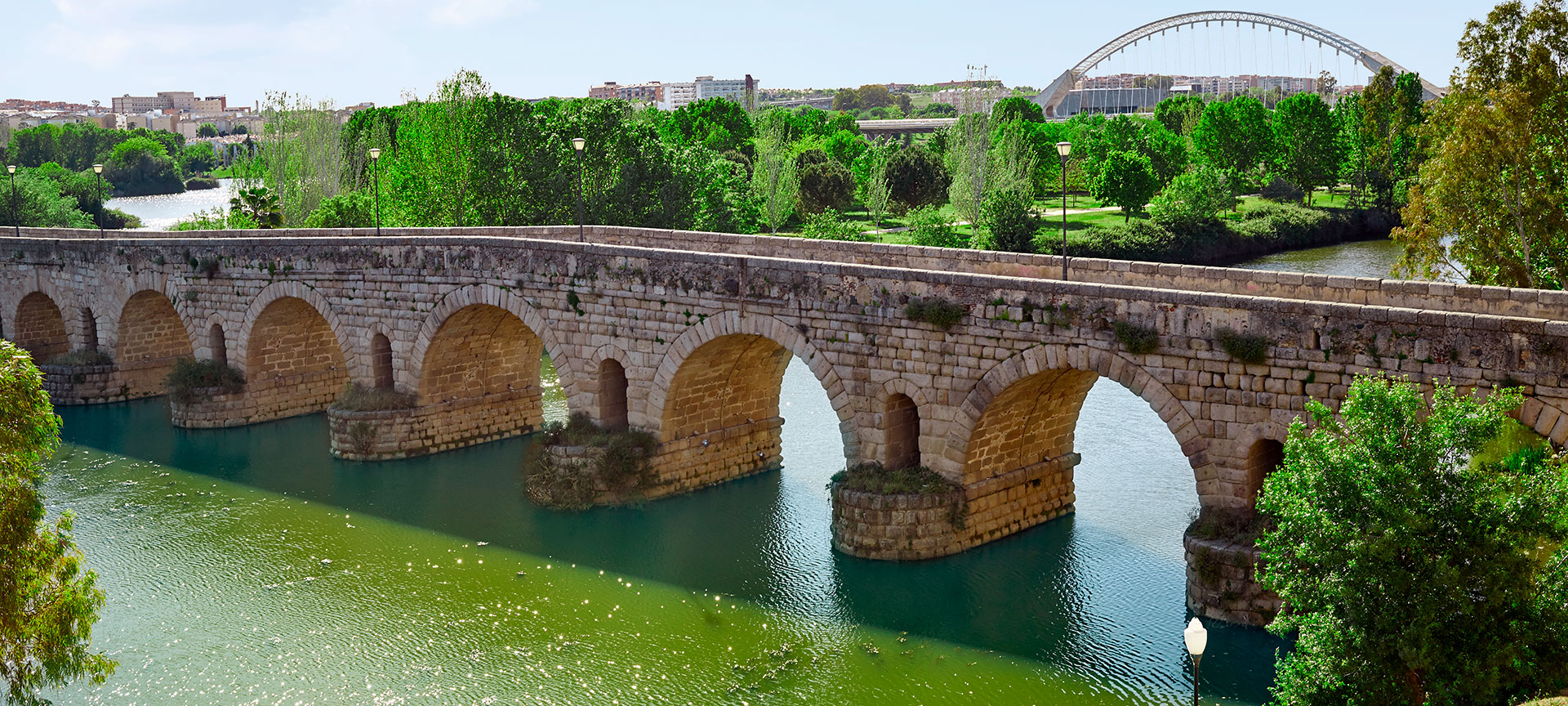 Roman Bridge over the Guadiana River
The link between Emérita Augusta with Tarragona.
---
It was the first construction that was made in the Roman town of Emérita Augusta to strategically protect the colony from possible attacks.
It is built with bolstered, granite ashlars and has sixty half moon arches. With traces from the Augustus period and the larger part of the primitive stonework, being restored over different periods. It is one of Spain's largest Roman bridges measuring 792 metres long. The water pillars are rounded and there are some spillflows between the arches for when the river runs high.
Roman Bridge over the Guadiana River
---
Plaza de Roma s/n.
06800 Mérida, Badajoz (Extremadura)