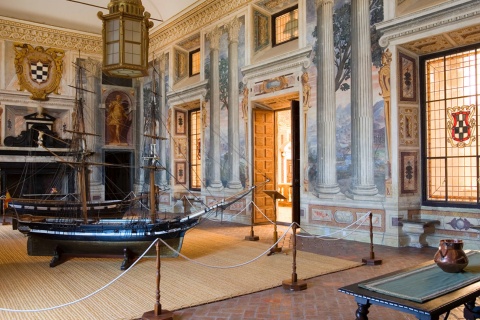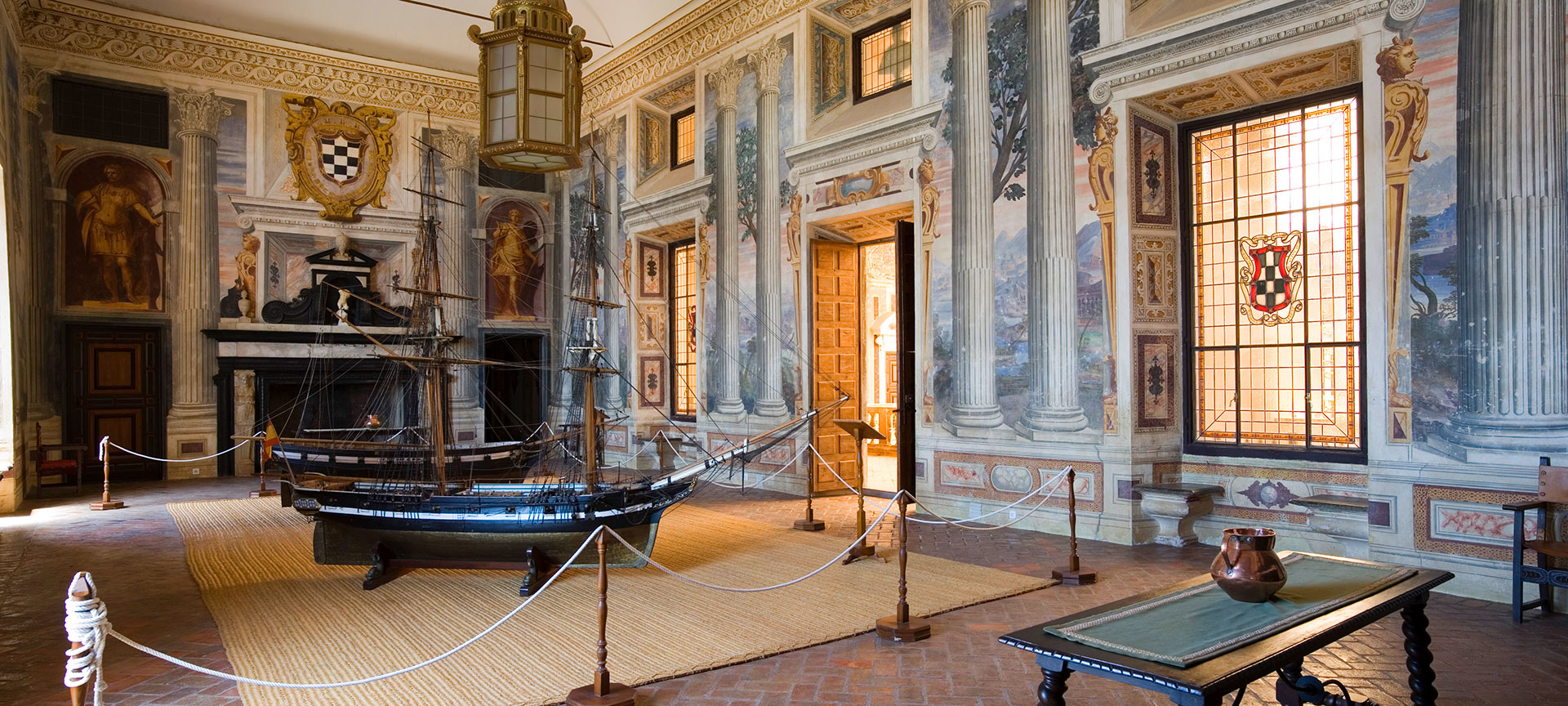 Palace of the Marquis of Santa Cruz
Mythological scenes on the walls.
---
This is the only Italian-style palace that it is preserved in all Spain.
It was built in the 16th century. When King Felipe II saw it, he contracted the same Italian architects to make the balustrades at the El Escorial Monastery It was built at the request of Álvaro de Bazán. Nowadays it is the site of the General Marine Archive, which takes its name. The walls of its rooms are covered with mural paintings of mythological scenes. The palace is preserved in good condition except 4 towers which were destroyed by the Lisbon earthquake in the 18th century.
Palace of the Marquis of Santa Cruz
---
Calle Pradillo, 12
13770 Viso del Marqués, Ciudad Real (Castilla-La Mancha)