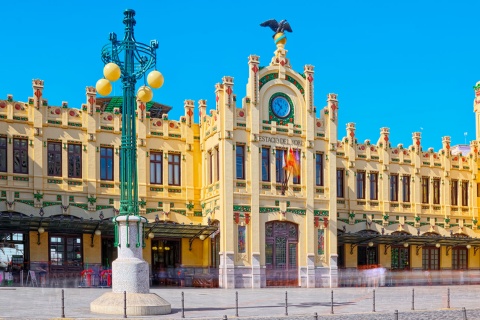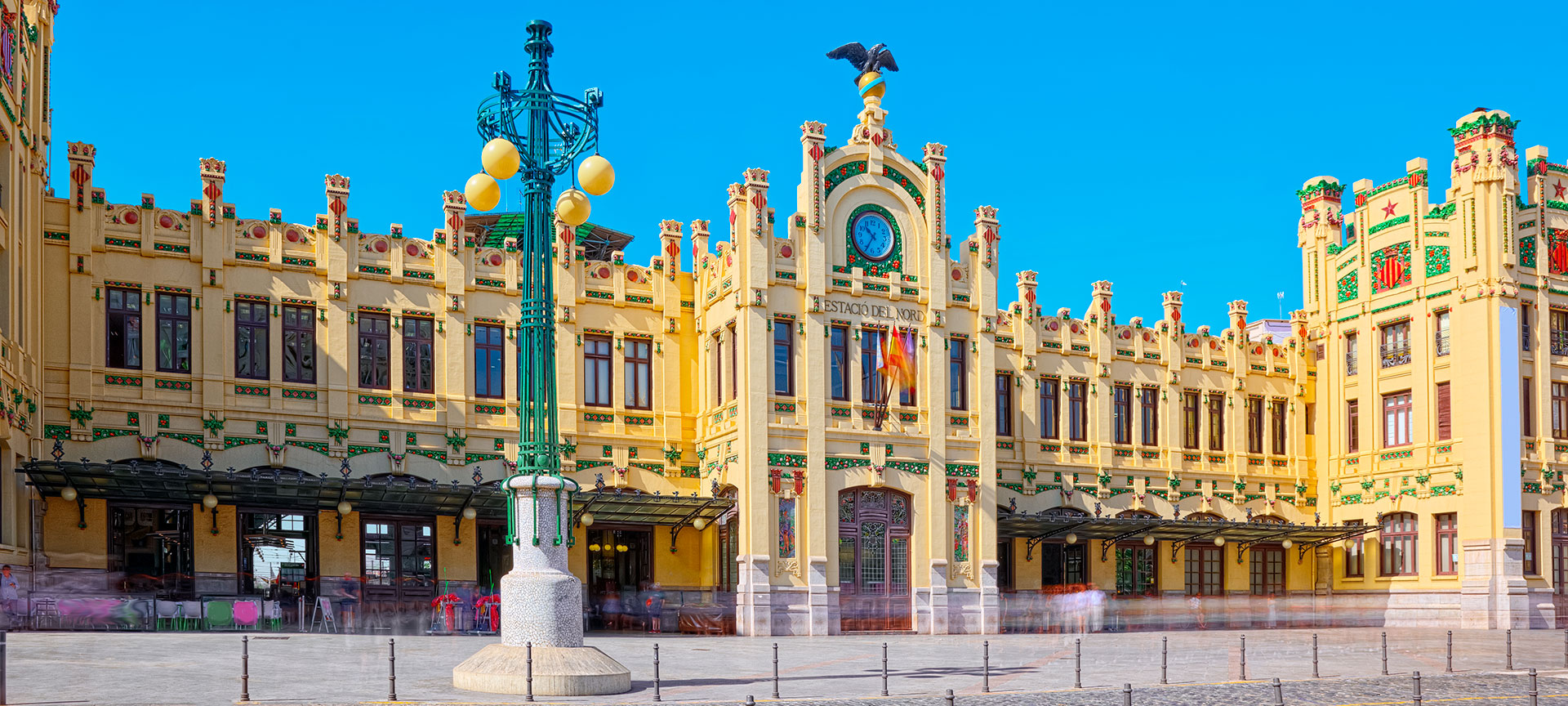 Estación del Norte Station
This Modernist building was inaugurated in 1917 and is in the style known as "Viennese Secession".
Estación del Norte station is one of the city's finest examples of civil architecture. Whether looking the exterior or the interior finish, it shows a unique, homogenous style within the bounds of Modernism. The façades are symmetrical, with numerous floral, colouristic decorative elements. The central body of the main façade is especially outstanding - providing access - as are the towers at either end. Inside, special mention should be made of the exuberant decor, with abundant work in wrought iron, wood, coloured ceramics and high-quality mosaics on ceilings, floors and walls.
Estación del Norte Station
---
Calle Xátiva 24
46007 Valencia, Valencia-València (Region of Valencia)