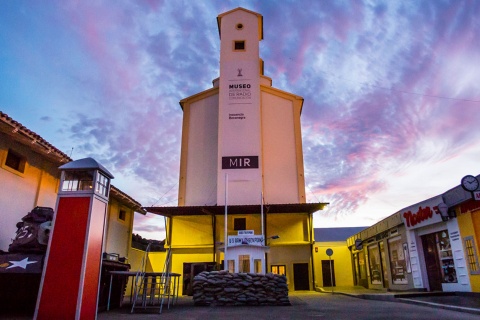 International Museum of Radiocommunication Inocencio Bocanegra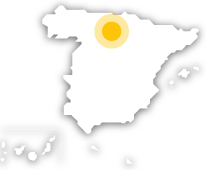 The Inocencio Bocanegra Museum in Belorado, with its fabulous collection of radio communication equipment, is a unique space that showcases and explains the history of communications from the 20th century to the present day.
The museum is housed in an old grain storage silo, the first to be fully restored in Spain and with all the machinery still intact. The collection has become an international benchmark of its kind, bringing together hundreds of radio communication devices spanning all disciplines (military, scientific, nautical, aerial, etc.).  Notable examples include the model receiver used by NASA as part of its Apollo programme, as well as scientific equipment such as the devices used in the first photographic expedition to the South Pole. The exhibition space features various environments that cleverly reproduce locations that were milestones in the history of communications. For instance, the recreation of the Titanic marks the widespread use of the international SOS distress signal; the recreation of a World War I trench (the largest in Europe) brings us back to an era that was a watershed for wireless communication; or the reproduction of the Checkpoint Charlie crossing point on the Berlin Wall takes us back to the Cold War, a period that saw heavy research into space communications and covert radio listening equipment for use in espionage. Visitors can also climb inside the interior of an M60 Patton A3TTS tank and a Bell UH-1 helicopter, as used in the Vietnam War.
International Museum of Radiocommunication Inocencio Bocanegra
---
Av. Campo de los Deportes 18
09250 Belorado, Burgos (Castilla y Leon)