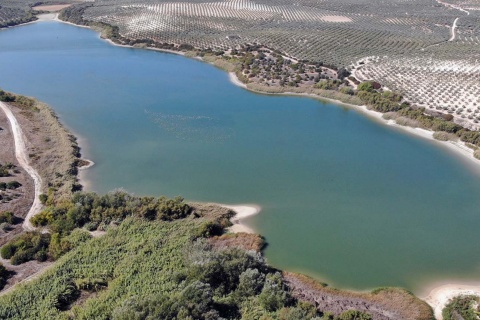 Lagunas del Sur de Cordoba Natural Reserve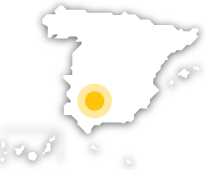 Located in the southern part of the province of Cordoba, surrounding the towns of Lucena, Aguilar de la Frontera, Puente Genil, Baena and Luque, it is made up of the permanent lagoons of Zóñar, Rincón and Amarga, and the seasonal lagoons of Tíscar, Jarales and Salobral.
It is a true paradise for plants and birds due to its high value as a hibernation and nesting area for migratory birds. The lagoons are included in the Natura 2000 Network – a European initiative aimed at preserving biodiversity – and are classified as a Special Protection Area for Birds (ZEPA for its initials in Spanish), and they form part of the Ramsar Convention on Wetlands of International Importance.On the path of La Carrizosa, you can observe the dense vegetation of the Laguna de Zóñar, while the path of the Observatory offers a magnificent panoramic view for spotting typical birds of the area, such as the common Mallard duck. Also, next to the Laguna del Salobral runs the Vía Verde de la Subbética, which passes through picturesque whitewashed villages. The Sierra de Aras, where you can go paragliding, is home to the well-known site of La Cueva del Ángel.
Lagunas del Sur de Cordoba Natural Reserve
---
Zóñar Lagoon Visitor Centre
Ctra. A-304 Aguilar-Puente Genil, Km. 3
14920 Aguilar de la Frontera, Cordoba (Andalusia)