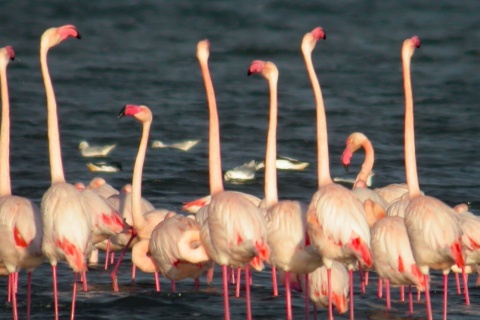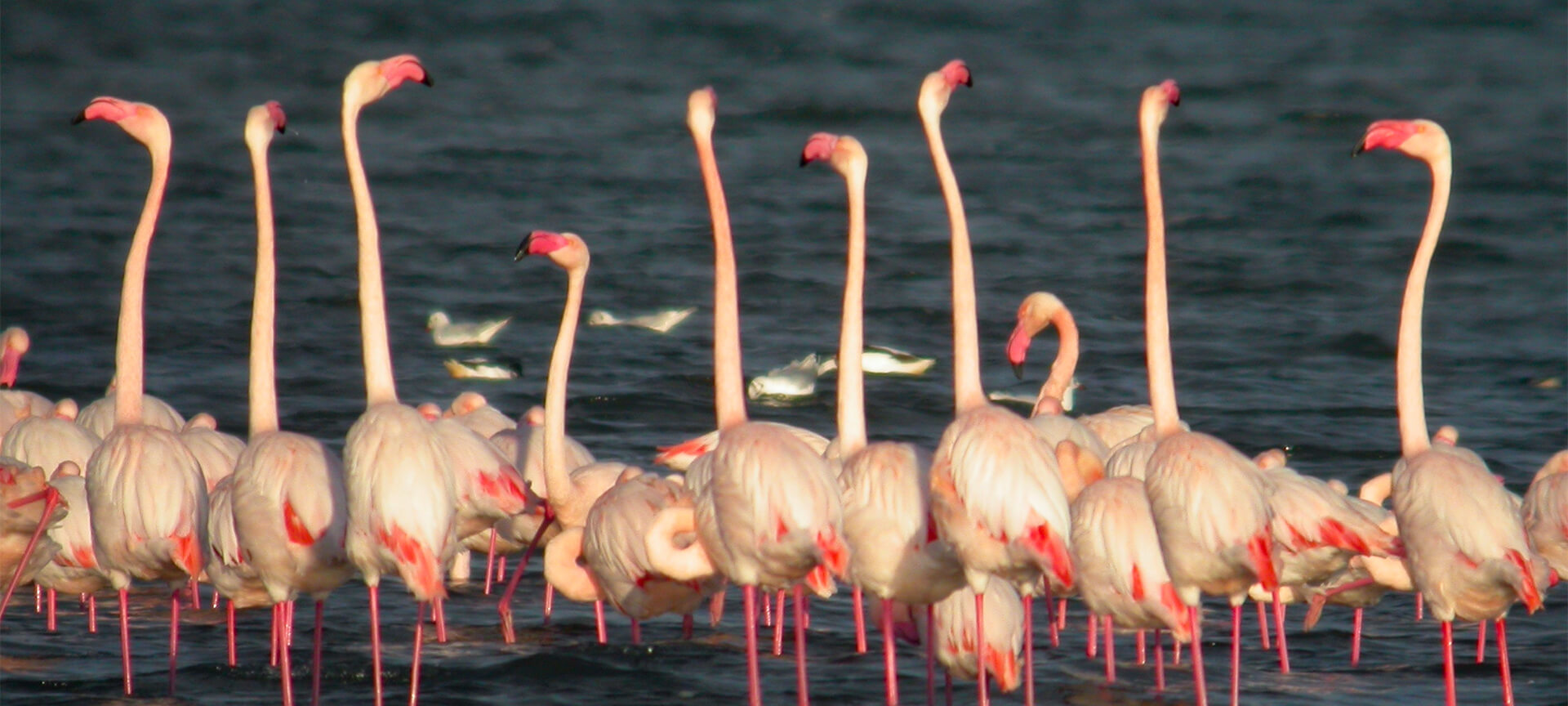 Mata and Torrevieja Lakes Nature Reserve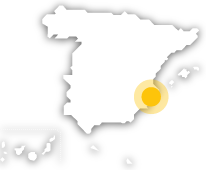 The Lagoons of Mata and Torrevieja
---
This protected open space is located near the town of Torrevieja, in the south of Alicante province.
The Nature Reserve's fauna is distinguished by the presence of invertebrates, such as the crustacean Artemia salina. As for vertebrates, the bird life is worthy of note, especially the flamingo.
Mata and Torrevieja Lakes Nature Reserve
---
03188 Torrevieja, Alicante - Alacant (Region of Valencia)
Useful information
What you need to know
---
Cultural information

The nearest cultural offer to this protected area is Torrevieja's offer. In the town you can enjoy the architecture of the Modernist Casino or the Church of the Immaculate Conception, amongst other alternatives.

Environmental information

This nature reserve is extremely interesting due to its botanical diversity, comprising shrub and tree vegetation typical of the salt marshes. Other species include the salicornia, tamarix gallica and rushes.

Information for visits

Unrestricted access to the Nature Park.