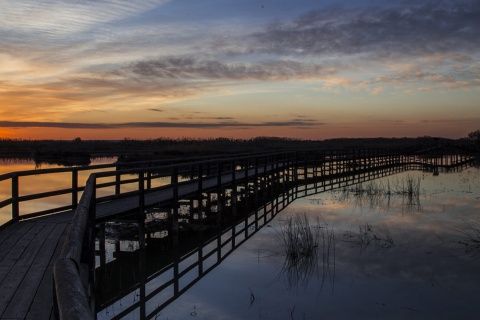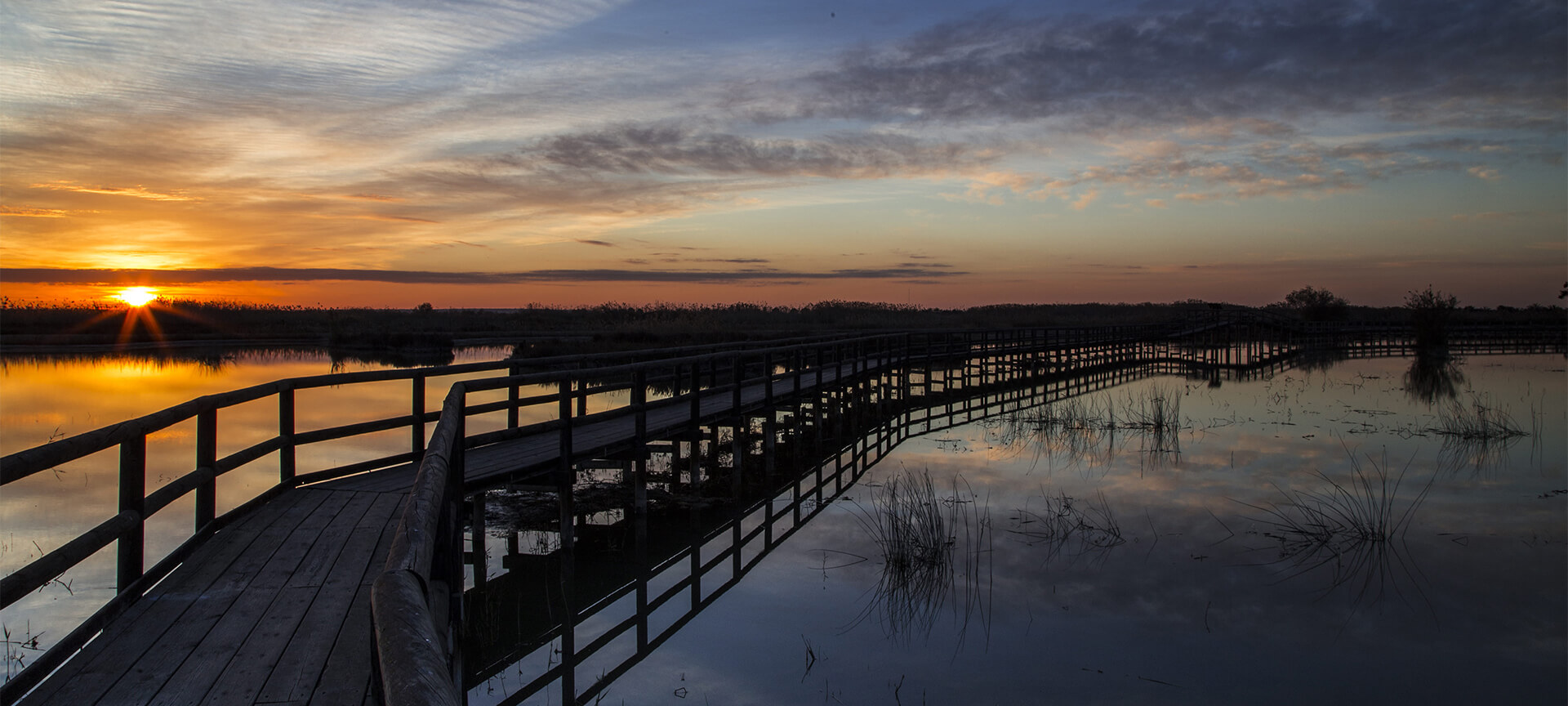 El Hondo Nature Reserve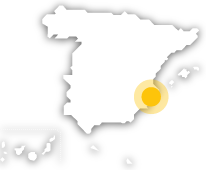 El Fondó Beauty Spot is located in the district of Baix Vinalopó, near the towns of Elche/Elx y Crevillente, in Alicante province.
Numerous streams flow into El Hondo reservoir. There are two reservoirs, Oriente and Levante, with an 11 and 5 million cubic metre capacity, respectively, that are supplied by the Levante Canal.
El Hondo Nature Reserve
---
Finca El Rincón, Azarbe de Afuera s/n
03158 Elche, Alicante - Alacant (Region of Valencia)
Useful information
What you need to know
---
Cultural information

A visit to the city of Elx is recommended, since it has an outstanding historic and artistic heritage and palm tree grove, and moreover has been named a World Heritage site.

Environmental information

The flora of this Nature Reserve is distinguished by rushes, reedbeds and eucalyptus. The fauna includes fish like the carp, eel, mosquitofish, grey mullet or toothcarp.

Information for visits

Unrestricted access to the Nature Park.