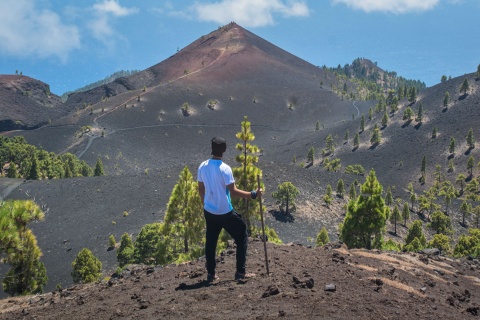 Cumbre Vieja Nature Reserve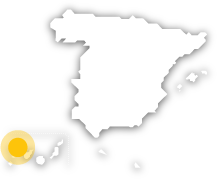 The Cumbre Vieja Nature Reserve features a unique landscape resulting from the latest volcanic eruptions.
Volcanic cones abound in this natural space, due to the intense eruptive activity in the last million years. This ecosystem contains interesting species of fauna in the lauraceae forest sector, in the foothills of Cumbre Nueva. These include laurel pigeons.
Cumbre Vieja Nature Reserve
---
Carretera LP-3, que une S/C de La Palma con Los Llanos de Aridane
Fuencaliente de la Palma, La Palma (Canary Islands)
Useful information
What you need to know
---
Cultural information

The Nature Reserve houses recreation areas such as El Pilar and Pared Vieja.

Environmental information

The flora includes species like the Canary pine, the laurel forest and thickets typical of the summits. The local fauna is made up of laurel pigeons, and you can also see buzzards, sparrowhawks and rooks.