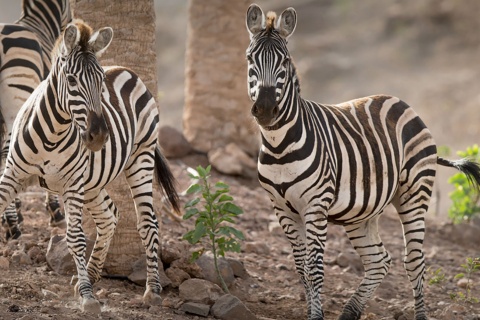 Oasis Wildlife Fuerteventura
In the town of La Lajita, on the island of Fuerteventura, you will find a marvellous tropical theme park which also happens to be Europe's largest camel reserve.
Oasis Park is a spectacular open space where the whole family can have fun marvelling at the wide array of exotic animals and animals such as giraffes, zebras, hippopotamuses and crocodiles, to name just a few of the species to be found there. In total, there are over 3,000 animals from over 250 different species. The Botanical Garden is another of the areas which will delight visitors. There is also a very diverse collection of tropical plants and native flora, with over 1,500 specimens. One of the main attractions is the camel rides around the savannah route in the park. There is also guaranteed fun for children and adults with a range of different animal displays, featuring birds of prey and parrots, reptiles and crocodiles, as well as a sea-lion show, where they perform their amazing tricks. The Park also offers the opportunity of unique experiences such as swimming with sea lions and feeding a group of lemurs. Finally, to round off the day, what better than to enjoy a delicious buffet at any of the three restaurants in the park?
Oasis Wildlife Fuerteventura
---
Carretera General de Jandía s/n
35627 Lajita, La, Pájara, Fuerteventura (Canary Islands)