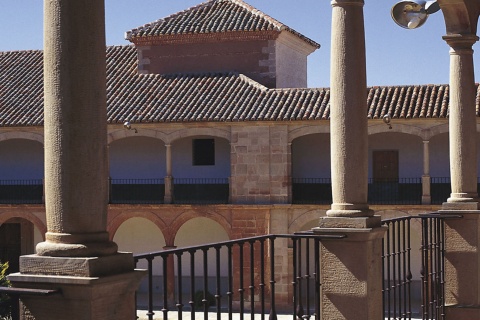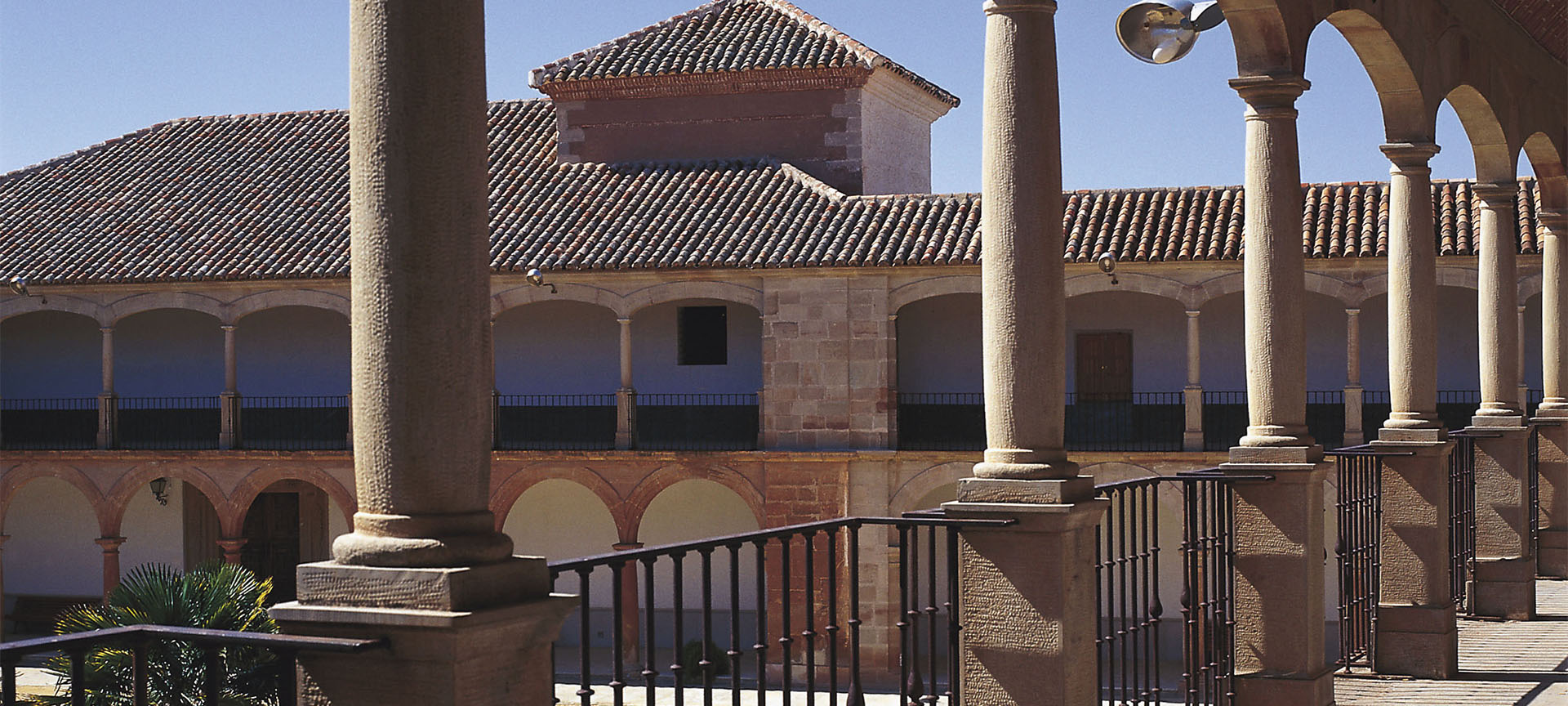 Villanueva de los Infantes
The town's outstanding architectural heritage includes many religious buildings, mansions and palaces from the 16th-17th centuries.
The best example of religious buildings in Villanueva de los Infantes is the parish church of San Andrés, from the 16th century. Inside there are interesting chapels, such as Los Bustos Chapel, where Quevedo was buried, Caballeros de Santiago Chapel and Santísimo Chapel, and a crypt dedicated to St. Thomas. Also worth seeing: Remedio Hospital, from the 17th century; the 16th century corn exchange, which later served as a prison; Casa del Arco House, from the 17th century; Casa de los Estudios, or Colegio Menor, a student residence from the 16th century; the ancestral home of Saint Thomas of Villanova and the oratory; and the doorway of Casa de la Inquisición House. Other places of interest are the churches of the Santo Domingo Convent and of the Dominicas de la Encarnación Convent, and the church and convent of the Franciscan Nuns. Mansions and palaces: the headquarters of the Knights of Santiago; the 17th century home of the Marquis of Melgarejo, with paintings by Carreño and Juan de Juanes; and Los Bustos Palace, from the 16th century. The town is often associated with Miguel de Cervantes' novel, Don Quixote, and one study has even claimed it to be the "place in La Mancha" referred to at the beginning of the famous book.
What to do
Travel plans for inspiring you
---