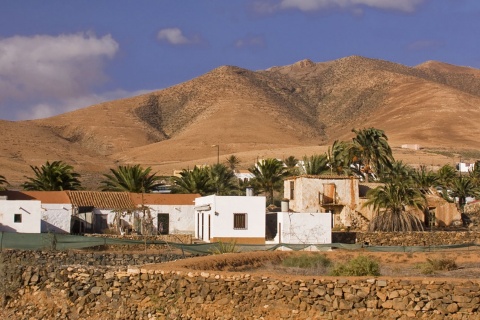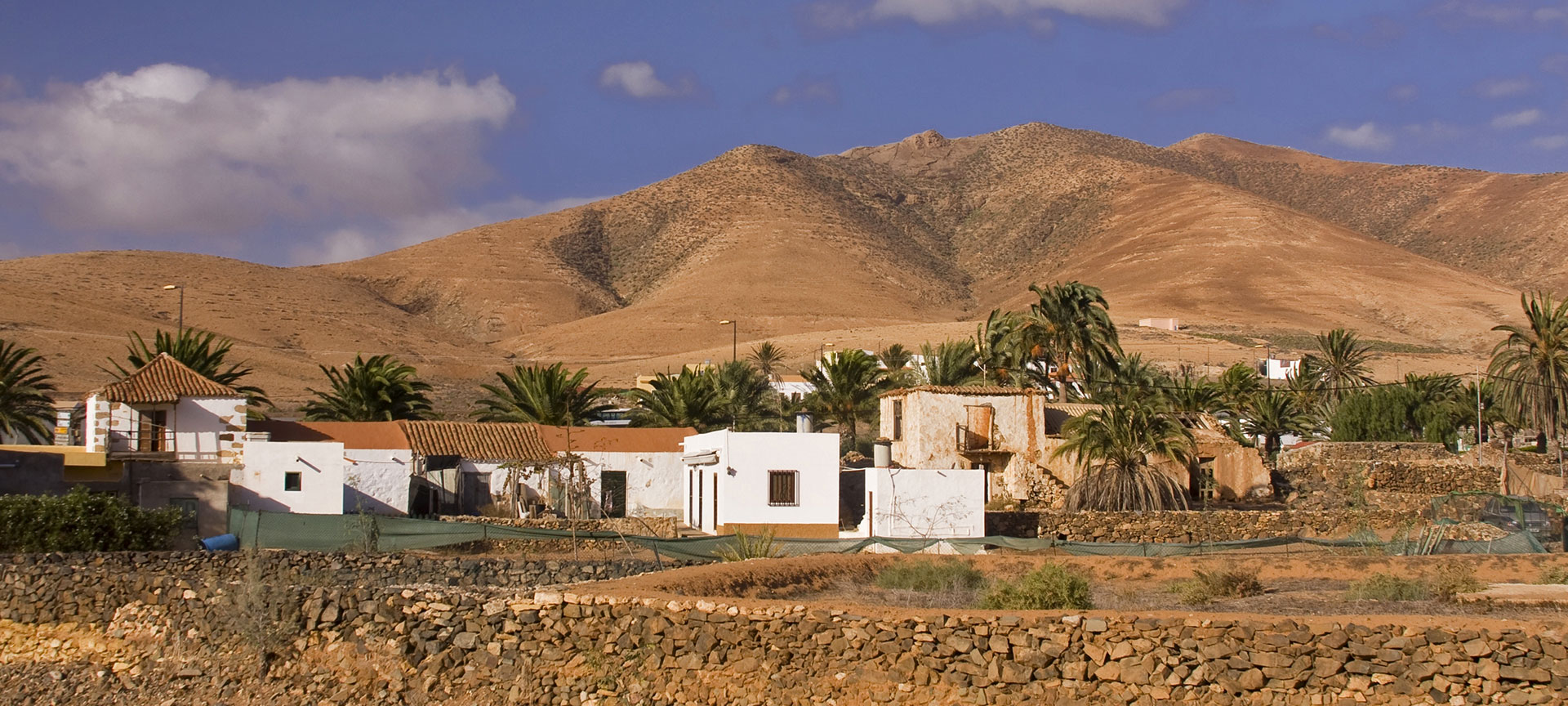 Tuineje, capital of the district of the same name, is in the southeastern part of the island of Fuerteventura. The marina of Gran Tarajal and its extensive stretch of coastline with beaches of volcanic sand are just a part of its attraction for tourists.
Tuineje village contains some places of interest, outstanding among which is the church of San Marcos, built in the 18th century. There are other villages in the district, such as Tiscamanita, with its hermitage of San Marcos Evangelista (18th century); Gran Tarajal, famous for its lively marina; Giniginámar and Las Playitas, both with a seaside atmosphere. In all of them you will find plentiful examples of Canary Islands popular architecture. The district possesses an extensive coastline dotted with quiet beaches of fine volcanic sand. We could mention Tarajalejo, Las Playitas Gran Tarajal and Giniginámar, equipped with all kinds of tourist facilities. A tour of the surrounding area will take us to picturesque villages, such as Antigua, Pájara and Betancuria. This last one is, without a doubt, the most beautiful on the island. Its appearance has not changed at all since it was founded in the early 15th century. It is worth visiting the church of Santa María and the Archaeological Museum.
Calendar
Shows, festivals, sports...
---
View some of the most relevant events you will be able to enjoy at the destination.