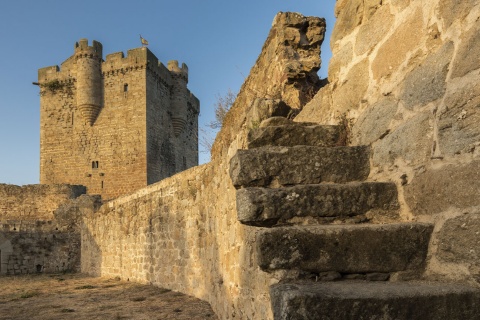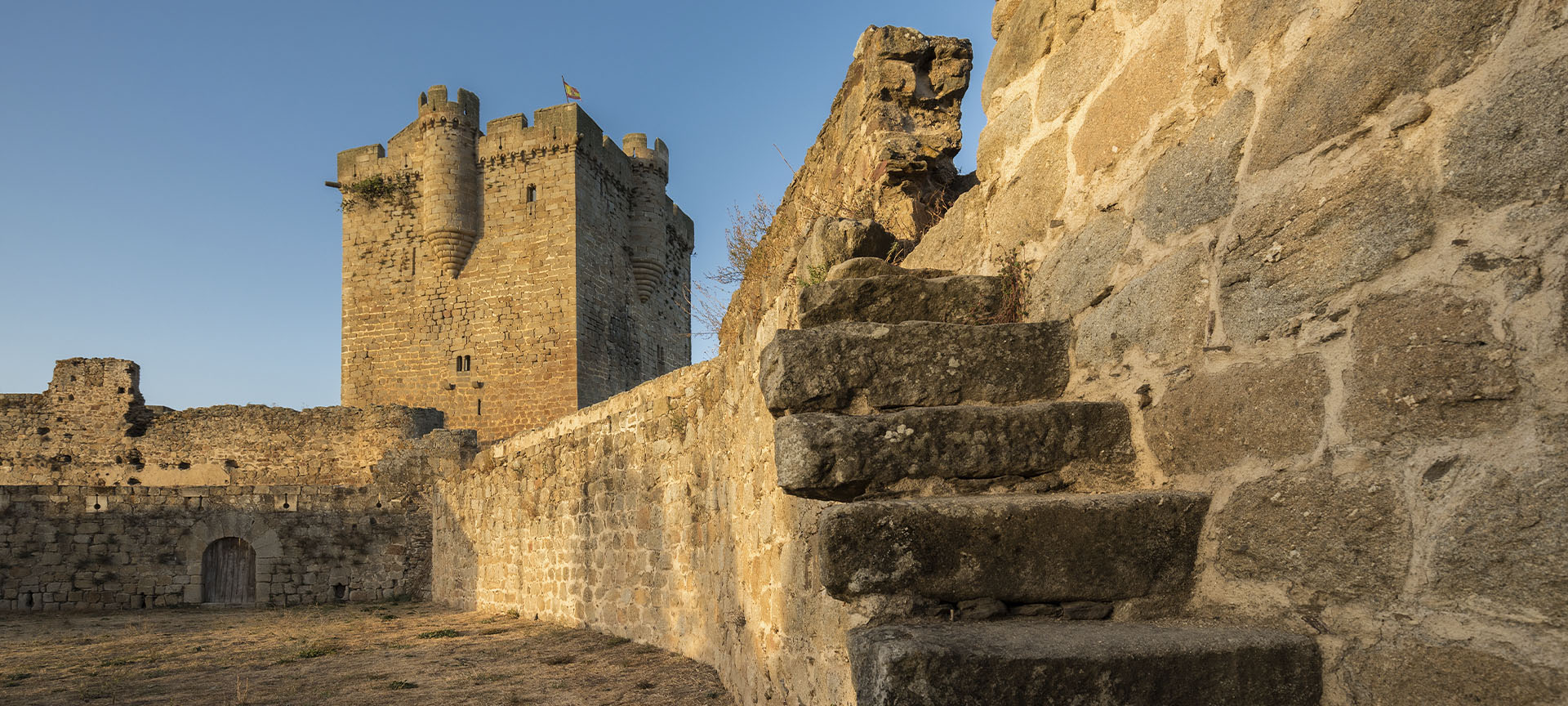 San Felices de los Gallegos
Its historical condition as the frontier stronghold between Portugal on the one side and Castile –and later Spain– on the other has given this village the unique urban layout it has today. Its old quarter has the Property of Cultural Interest designation.
The enclosure with mediaeval origins is protected by the castle and the walls which were built in successive periods. The wall, built of stone blocks with adjoining square towers, dates from the 13th century and encircles a spacious bailey. The keep dates from the 15th century, and a third fortified enclosure with bastioned walls dates from the 17th century. Inside the walls, it is worth noting the parish church (12th-13th centuries) in the transitional Romanesque style (façade and belltower) modified in the Gothic-Renaissance period (16th century), with three naves and a main chapel. Highlights of its civil architecture are buildings such as the Town Hall (16th century) and the Alhóndiga, the former hospitals of Rocamador and La Misericordia, and various noble mansions with their carved coats of arms (16th to 18th centuries), such as the houses known as Los Mayorazgos, El Corregidor and Los señores de Ron.