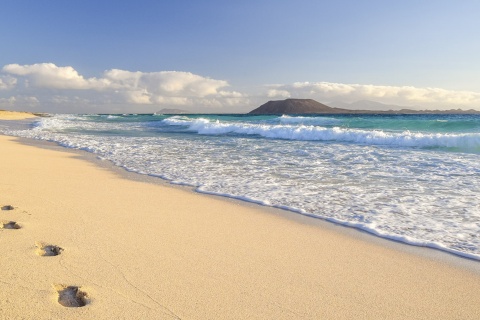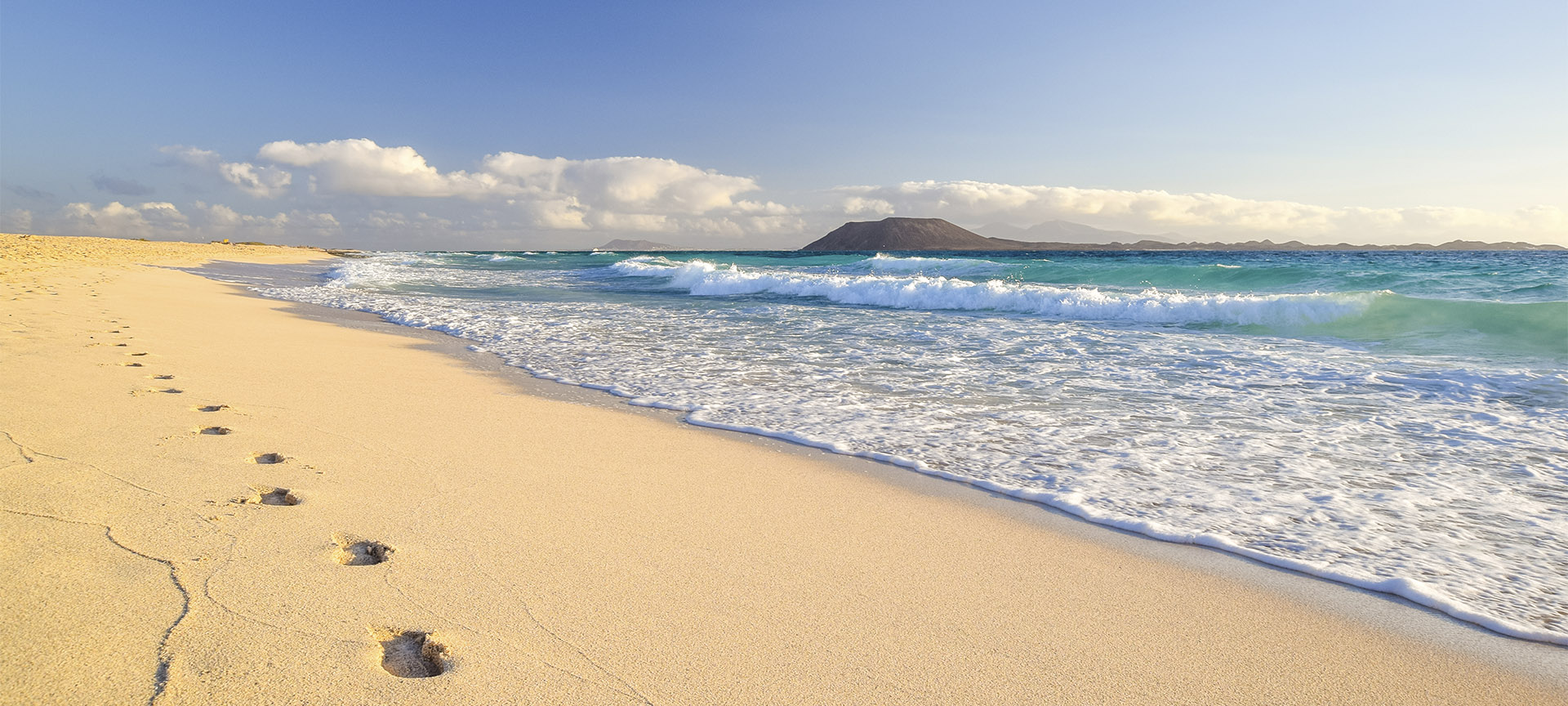 Corralejo is a town situated in the northernmost part of the island of Fuerteventura, in the municipality of La Oliva. Surrounded by an unusual landscape of dunes, the town combines the traditional seafaring flavour of its port with interesting tourist activity.
The town of Corralejo provides one of the most seafaring images of Fuerteventura. Its centre is a fishing port, built around which is a picturesque collection of houses which today enjoy intense tourist activity. One of the main attractions for tourists in Corralejo is its extensive coastline of heavenly beaches of fine golden sand beside a sea of turquoise waters. Thanks to the excellent infrastructure, you can do water sports such as scuba diving, windsurfing or water skiing. The backdrop for these stretches of sand are the imposing dunes which form part of the Corralejo Nature Reserve. The apparent dryness of the landscape constrasts with the numerous native species of plant life which grow about the place. Excursions are organized from the port to Lanzarote and the nearby volcanic island of Lobos. The latter, which sits facing the coastline of Corralejo, has been declared a nature reserve because of its valuable habitat, where indigenous species of flowers grow. Moving inland, the historic quarter of La Oliva has the Casa de los Coroneles (Colonels' House), a beautiful example of noble architecture and one of the most important monuments on the island.
Calendar
Shows, festivals, sports...
---
View some of the most relevant events you will be able to enjoy at the destination.