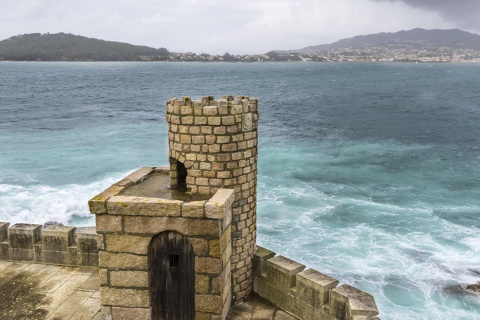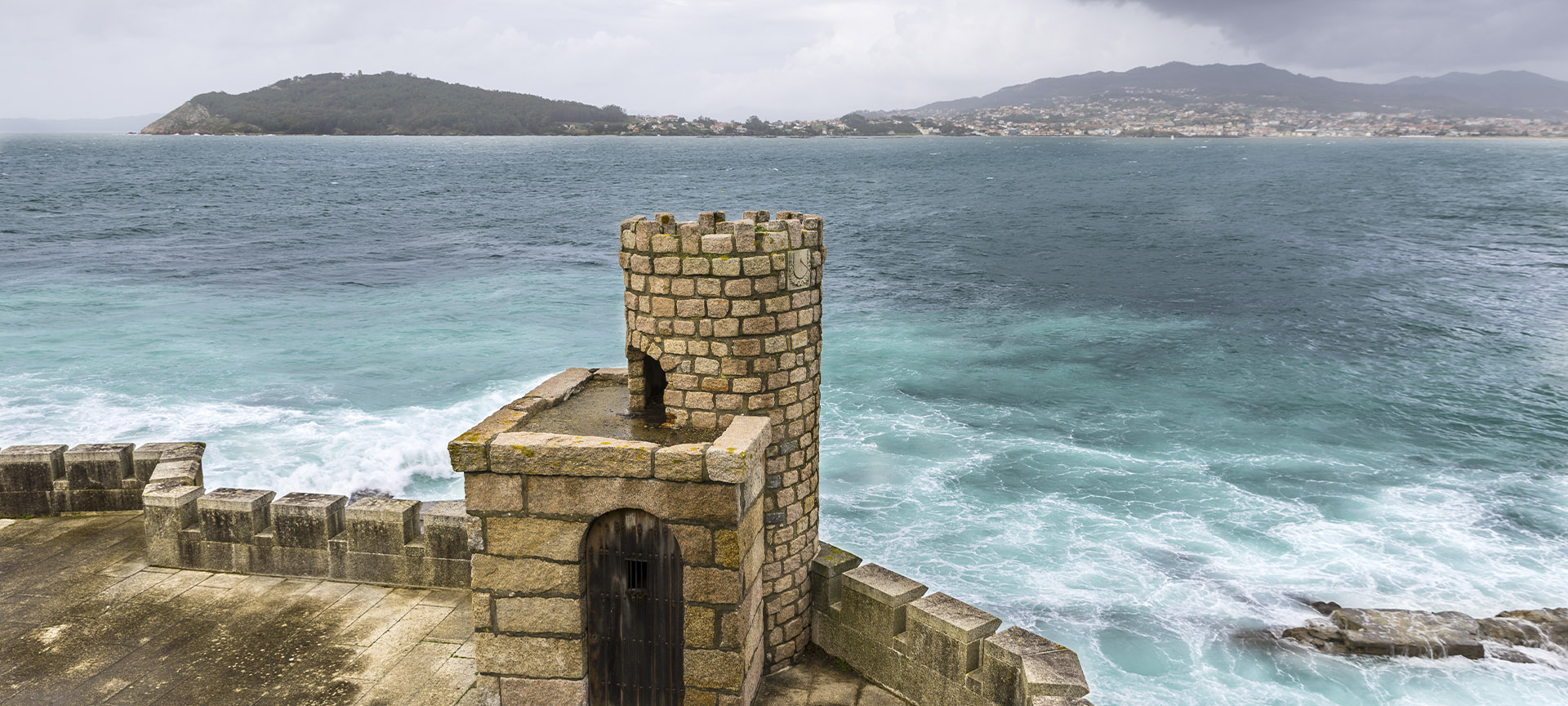 This is a coastal town that was the focus for trade in the region until the spectacular development of Vigo that took place at the end of the 19th century.
Movement on the Vigo estuary is marked by commercial and fishing vessels, all under the watchful eye of Baiona, located alongside Cape Silleiro. The town's most attractive streets are set around the bay, which open up next to the mouth of Miñor River. It was here that the La Pinta moored in 1493, the first caravel to reach port after the voyage of discovery to the New World. Don't miss the sunset from Monterreal Fort and its famous Príncipe Tower. It has three kilometres of defensive walls and is now a Parador Hotel. The 18th-century Santa María Collegiate Church is also well worth visiting. This monument maintains Romanesque touches in its Gothic structure, which resembles that of a fortress. The arrival of La Pinta is at the heart of a celebration held every year on 1 March. The "Festa da arribada" (Arrival Fiesta) recreates Renaissance atmosphere on the town's cobbled streets: stalls and hotels offer a range of old-style craft items and recover traditional Galician customs of yesteryear.
Calendar
Shows, festivals, sports...
---
View some of the most relevant events you will be able to enjoy at the destination.