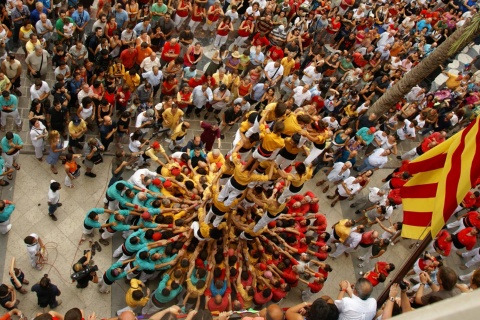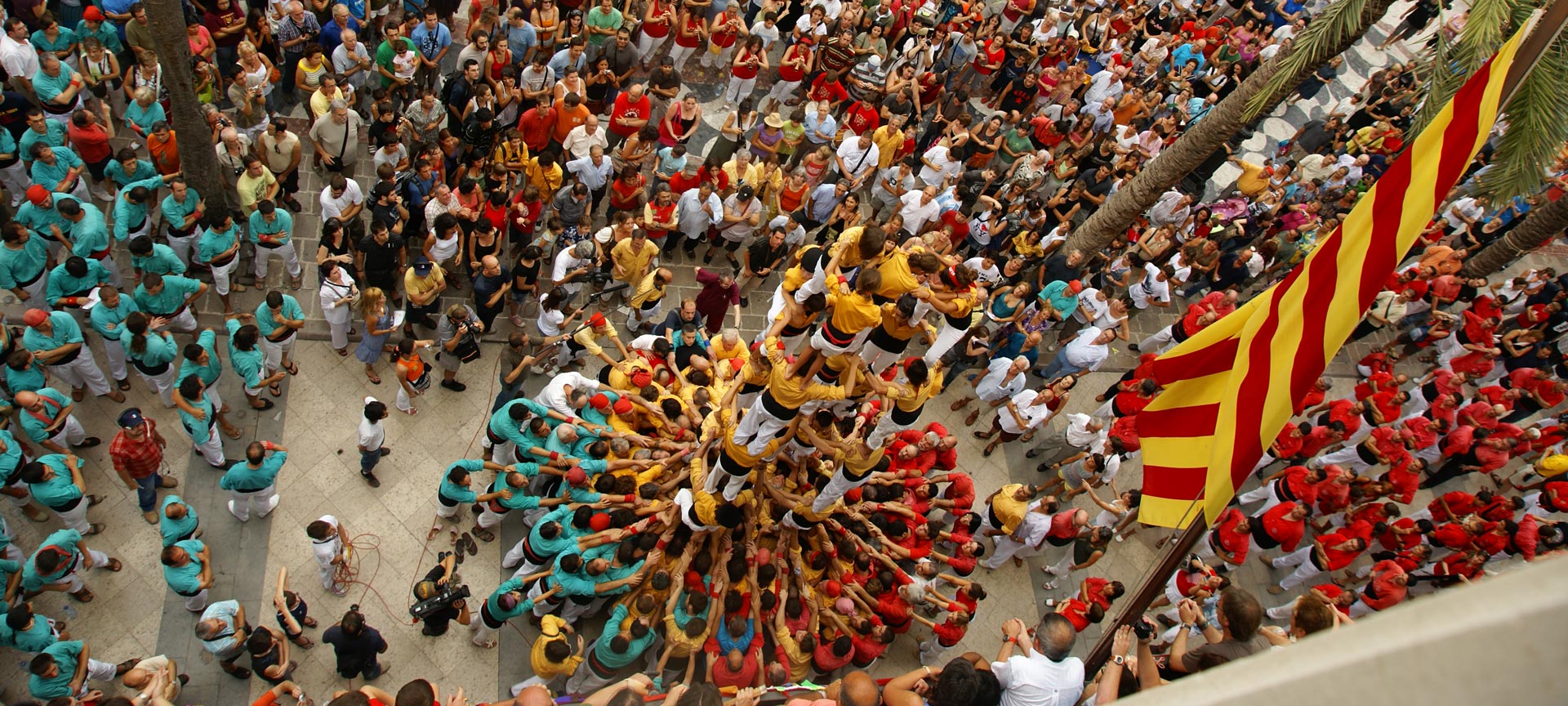 Main Fiestas in Vilafranca del Penedés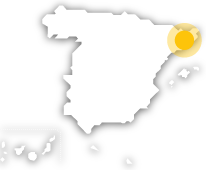 Fiestas in honour of San Félix that fill the streets with dancing, concerts, fireworks and a great atmosphere.
The city of Vilafranca del Penedés, in Barcelona province, Region of Catalonia, celebrates its main fiestas in honour of San Félix. The festivities start 29 August with the pealing of bells and a fireworks display which precede the inaugural proclamation. They then continue with a procession of the statue of the saint, accompanied by a range of street entertainment provided by the district's 20 folk groups, and exhibitions of human castles and towers that can be seen over three days. Religious events mix with street shows: concerts, theatre, dance… Finally, on 1st September the street performances by folk groups come to an end and give way to the Correfoc (a huge fireworks display in the centre of Vilafranca). To round off, 2nd September is dedicated especially to the little ones and concludes with an amazing amount of fireworks.
Main Fiestas in Vilafranca del Penedés
---
Carrer de la Cort, 14
08720 Vilafranca del Penedès, Barcelona (Catalonia)
Calendar
Other events you may be interested in
---