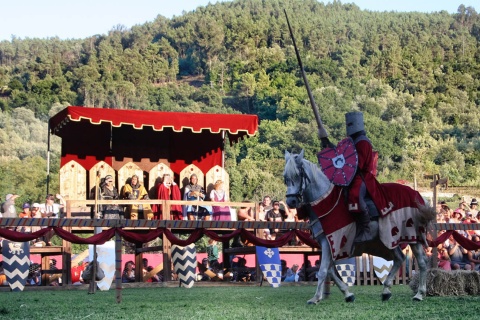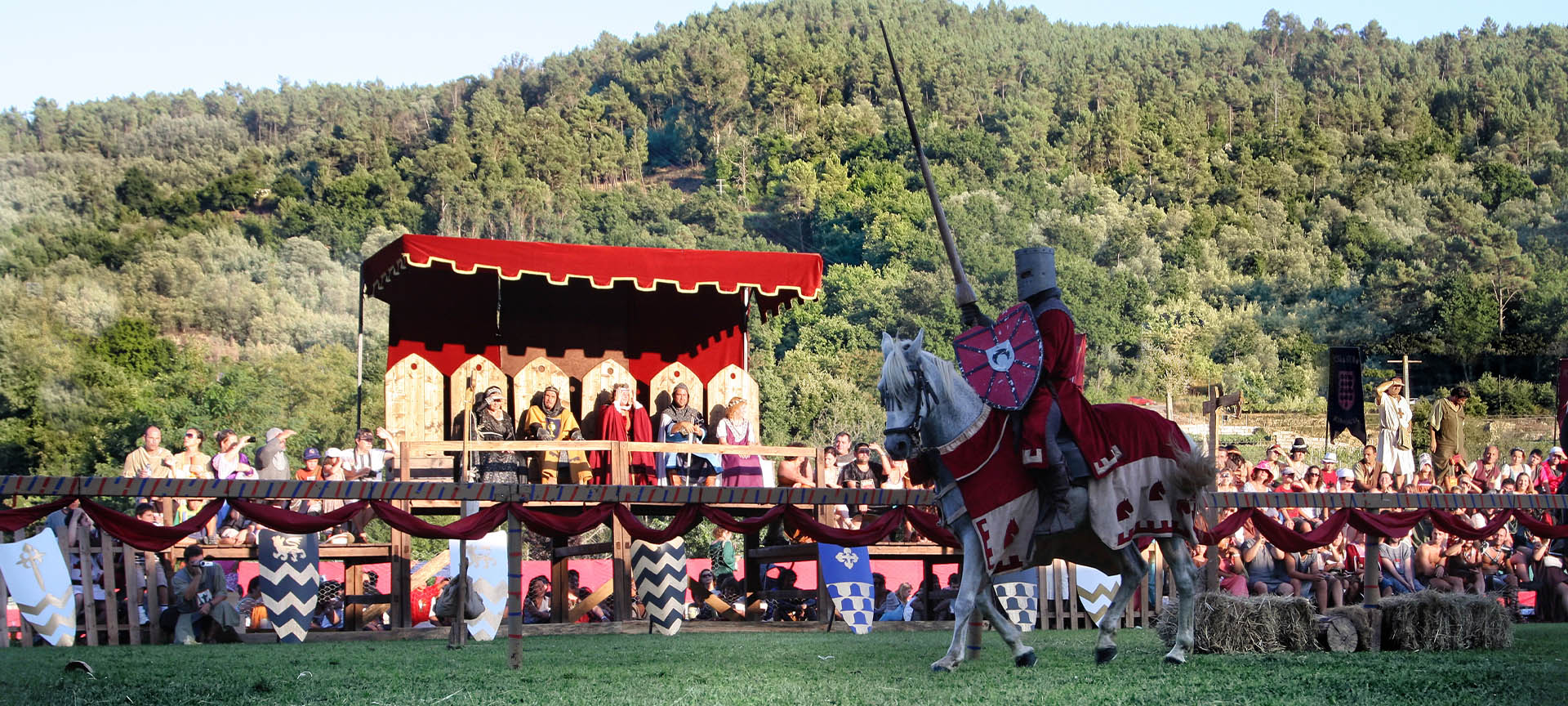 Festa da Istoria (History Festival)
Unique event - Festivity of National Tourist Interest
Travel back to the Middle Ages for a day.
---
On the last Saturday in August you can spend a truly medieval day in Ribadavia.
On this day, the historic centre becomes the scene for this unique fiesta, which recreates the town's medieval Jewish neighbourhood. This extraordinary celebration, dating back to 1693, is a major event in the town, with the vast majority of residents taking part. The locals dress up in period costumes; knights and puppeteers fill the streets; there is a reenactment of a Jewish wedding, and master craftsmen offer their wares in a street market. This trip back to the Middle Ages is so authentic that on this day even the currency used is the old Maravedi.
Festa da Istoria (History Festival)
---
Ribadavia, Ourense (Galicia)