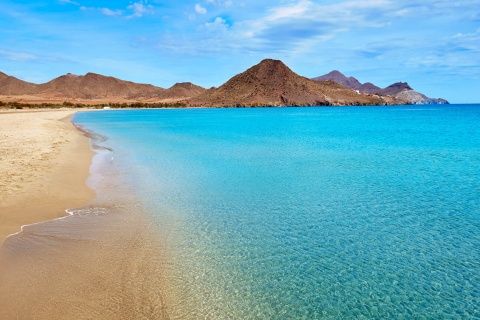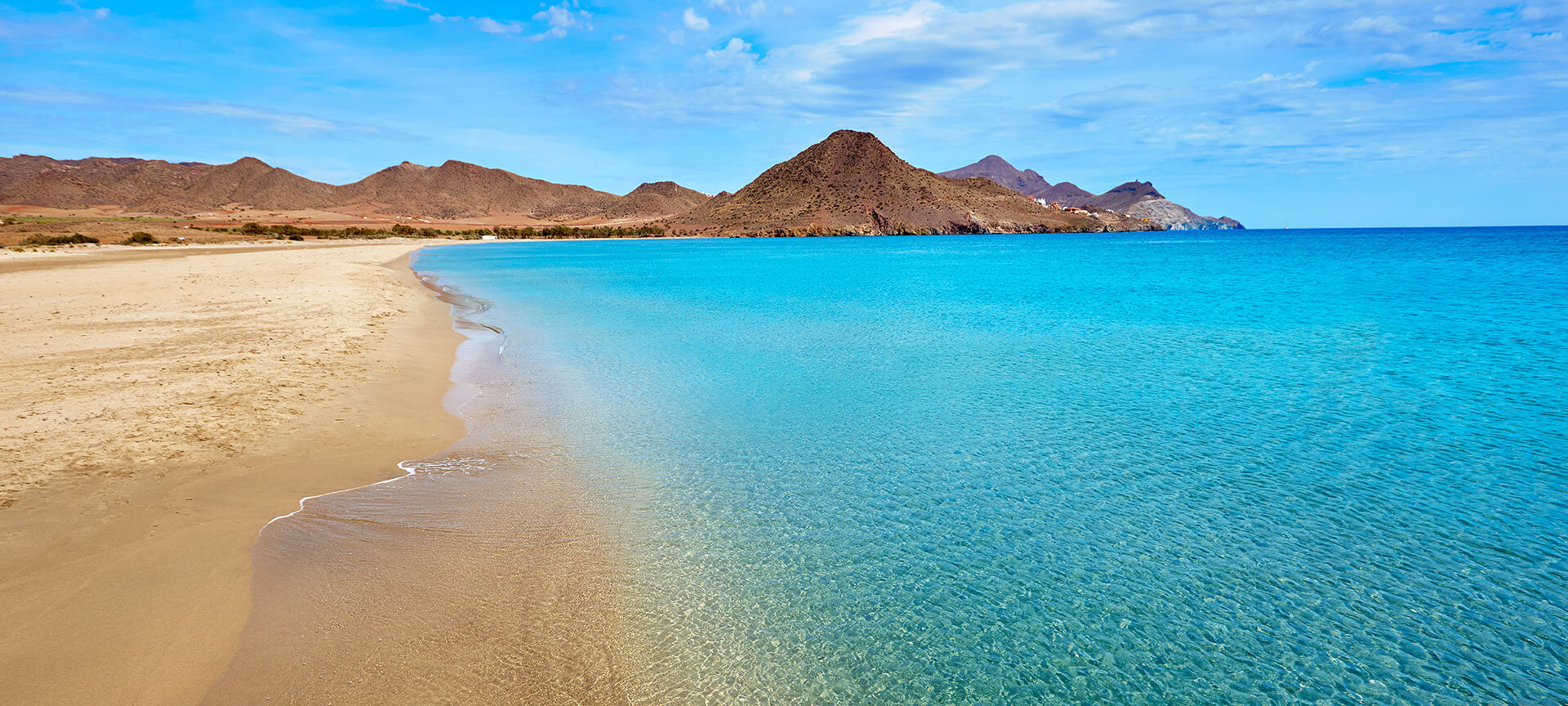 Beach: Los Genoveses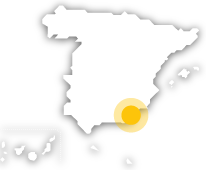 A walk through wild desert plants and low dunes of sand and rock brings us to the fabulous beach of Los Genoveses. Like all the beaches in the Natural Park, it is extremely beautiful. Some areas of the beach are nudist-friendly. At the end called Morrón de los Genoveses there are some cliffs worth seeing.
Beach: Los Genoveses
---
Composition: sand
Type of sand: golden
Swimming conditions: calm waters
Length: 1180 m
Width: 50 m
Occupancy rate: high
Degree of urban development: isolated
Marina: san josé marina
Distance to beach: 2 km.
Means of access: On foot easy,Car
Nearest motorway: al-3108
Litter bin, cleaning service, scuba diving area