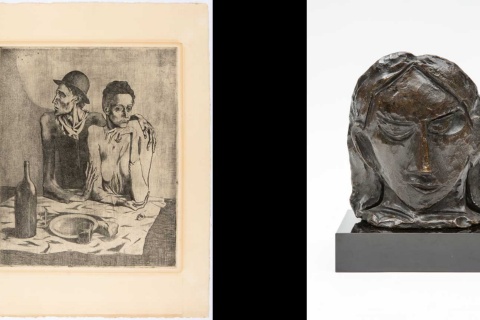 Picasso. Faces and Figures. Works from the San Fernando Royal Academy of Fine Arts
Exhibition - Sculpture,Painting
The exhibition illustrates, through a select group of 50 works signed by Picasso, the brilliant Malaga artist's affinity for figurative art.
After being previously exhibited at the seat of the San Fernando Royal Academy of Fine Arts in 2022, the set is now traveling to the city of Burgos, where it can be seen until the end of January at the Cultural Cordón space of the Fundación Caja de Burgos.Through paintings, sculptures, drawings and prints, the exhibition explores the varied and expressive representations of bodies, countenances and appearances that Picasso produced throughout his life. In this selection of works, visitors can find everything from the classical style with Iberian and Mediterranean roots to the cubist revolution, passing through graphic synthetism and the most sophisticated illustration.
Picasso. Faces and Figures. Works from the San Fernando Royal Academy of Fine Arts
---
Plaza de la Libertad, s/n.
09004 Burgos (Castilla y Leon)
Calendar
Other events you may be interested in
---