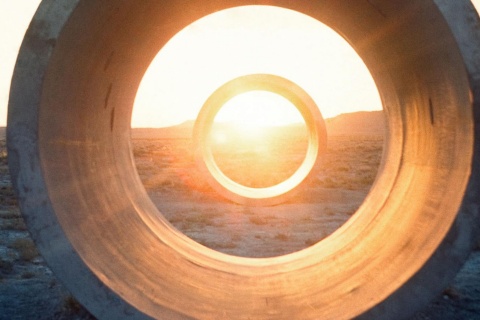 Exhibition: Nancy Holt. Inside Outside
This is the first major European exhibition that explores the artistic legacy of the North American artist Nancy Holt (1938-2014) through a wide selection of pieces from between 1966 and 1992.
Perception and the limits between the "inside" and the "outside" constitute the common thread of an exhibition that aims to correct Holt's lack of recognition compared to other contemporary male artists. All this despite being considered a key exponent of nature art and conceptual art and a central figure in the New York art scene.This "perception artist", as she preferred to be identified, was a pioneer of site-specific installations and the moving image. Sound pieces, photography, specific poetry, cinema, video, sculpture, installations, works of land art, architectural interventions, artist and drawing books are part of the journey proposed by the Museum of Contemporary Art of Barcelona (MACBA).
Calendar
Other events you may be interested in
---
See more